The Fair
More than 60 exhibitors in New York
For the fair's 5th edition in New York, more than 50 companies and organizations will be here presenting their offers to parents and families.
As part of the event, winners of our essay contest on being bilingual have been recognized at an awards ceremony.
Kids' activities
Free childcare with activities for kids all day
While you are visiting the fair, we are offering a free on-site childcare for your kids. They'll have fun (in different languages!) with lively storytelling, sing-alongs, art and crafts, puppet making, puppet shows, and clown shows.
Essay Contest
Hear stories of bilingual students
French Morning and Frenchly are calling on 7th-11th grade students for a San Francisco essay contest on being bilingual. Essays should be written in students' best English. Essays will be judged on clarity, persuasiveness, originality, and how compelling the storytelling is.
Winners will be recognized at an awards ceremony at French Morning's annual Bilingual Fair on November 3, at Fordham University School of Law.
New York
Fordham University School of Law
60+ exhibitors
Schools, after-schools, camps, publishers
Buy Your Tickets
$5 right now, $15 at door
Last Year's Panels & Presentations Schedule
We are organizing panels and presentations about bilingual education for all parents interested to learn more about how successful this education is and how to give this education to their children. Here are the panels and presentations of last year's edition.
| # | Session | Speakers | Time | Venue |
| --- | --- | --- | --- | --- |
| 1 | Essay Contest Awards Ceremony NYC | Organized by French Morning | 10:15am to 10:45am | Conf. Room |
| 2 | Panel: Fostering Bilingualism at Home | Organized by Lycée Français de New York | 11:00am to 12:00pm | Conf. Room |
| # | Session | Speakers | Time | Venue |
| --- | --- | --- | --- | --- |
| 1 | The Benefits of a Bilingual Brain | Ana Ines Ansaldo | 12:00pm to 1:00pm | Conf. Room |
| 2 | Launching an Italian DL program in Manhattan | Organized by the Italian General Consulate and IACE | 2:00pm to 3:00pm | Conf. Room |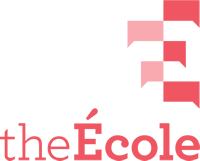 Learn more about the exhibitors